WEBER REPLACEMENT INK
HIGH RESOLUTION INK JET INK
FOR WEBER LegiJet PIEZO PRINTERS
These INKS have been formulated by Senior Laboratory Chemists with years of experience in piezo printers.

We offer the inks for sale, with total assurance that they are fully equivalent to the original inks.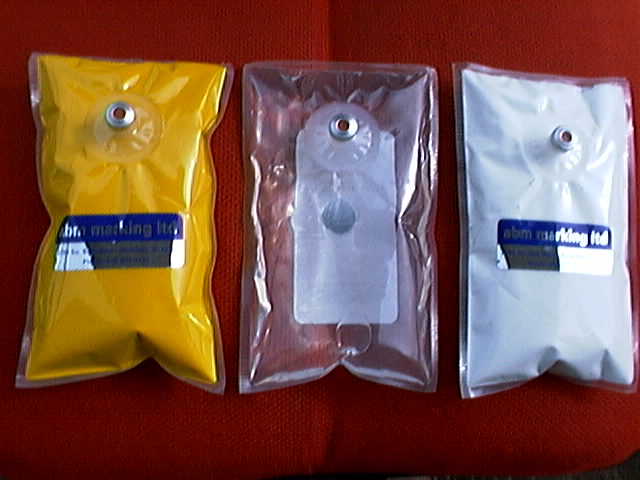 We have a selection of environmentally friendly inks for both porous and non-porous applications in black and many colors.
abm marking ltd
2799 South Belt West
Belleville, IL 62226 USA
Phone: (618) 277-3773
Fax: (618) 277-3782

This page written by Roger Schaefer in April, 2001